When a group of powerful like-minded women from different walks come together, the room vibrates with energy. This is Shakti. According to yogic philosophy, Shakti is the energy of the feminine force; she is pure embodiment and the dance of life. Embrace Shakti and prepare for transformation.   Connecting to Shakti is vital for us to feel balanced and whole, and I fear that we are losing the feminine side of yoga in the West. Classes across the country teach Sun Salutations, but only a select few even know a Moon Salutation exists. The masculine is the strong, heating, direct and linear force; while the feminine strength comes from yielding, finding acceptance and surrender and she enjoys circular movement. Shiva is the still point, and Shakti is the dance.
In my Sensual Yoga classes we explore moving in ways that feel good, following the body's natural round movements rather than straight lines. I ask students to take a good long feel inside to find out what might be holding them back, or what part of their bodies needs attention and cultivation. I craft my playlists to elicit all types of emotions, because sensuality isn't just one note. The Goddess Shakti comes in all forms: benevolence, love, fierceness, compassion, power, anger, sadness and deep soulfulness are all Shakti.  I have seen women transform physically over a three day weekend of Sensual Yoga with me. They leave brighter, more embodied and happier because they've tapped into something real. Sensual Yoga helps women rediscover parts of themselves they've hidden or lost; we learn to move in a whole new way and practice allowing ourselves to be vulnerable in a safe space; we also just have fun together!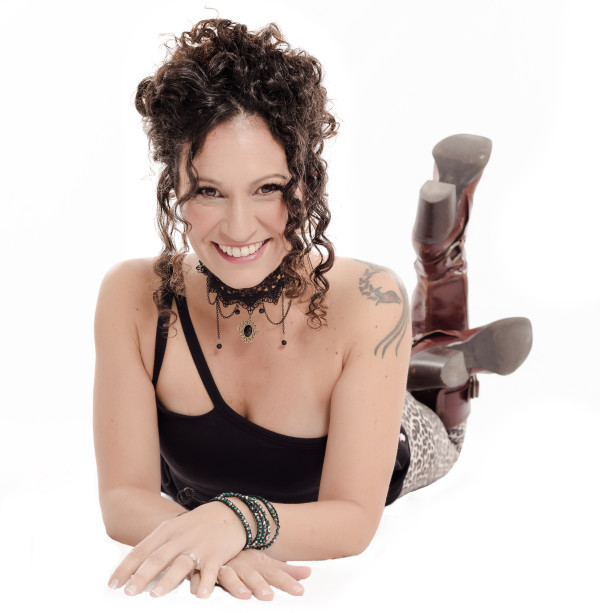 I've been teaching Sensual Yoga for about five years now.  This movement has made me feel stronger, more vibrant and more comfortable with my body. I have never had so much fun working out.  Initially inspired by pole dancing classes, I've made this movement form a little more accessible to the average woman. By taking out the pole and using classical yoga asanas,  we get a fantastic all over body exercise that is like a moving meditation.  Not every woman wants to dance around a pole, but most women would like to feel sexy and reclaim their bodies.  I lead a full yoga class set to an amazing playlist.  I curate the playlist and the movements to help us go deeper, and I add in sensual moves.  Every woman in the room participates, and there are no voyeurs. I invite students to wear clothes that make them feel sexy and vibrant. I feel my body come alive when I move according to her curves and sensations, and set myself free to let her speak.
I am putting out a call for women who are ready to step into leadership in their communities, for women who want to radiate confidence and self love.  This September I will offer the first Sensual Yoga Leadership Training for Women.  I invite you to join me.  There will be something for everyone. For Registered Yoga Teachers (RYT), I will share the fundamentals of leading a mind blowing Sensual Yoga class.  For women who love to move, this training will help to ignite the fire of your passion, creativity and zest for life.  Expect great sensual yoga practices, being pushed to take risks, and to discover new and uncover hidden parts of yourself.  Any good teacher training should require trainees to take risks, to take a good hard look inward to find what is true for you.  The better human being you are, the better teacher.  The more empowered woman you are, the more unstoppable. This training will be a multifaceted approach to becoming a strong leader, an effective facilitator, a confident and empowered woman who knows who she is and what she has to offer the world.