Come let your hair down, open your hips and ignite your feminine fire! Sensual Yoga helps you develop heightened self confidence, increased sensuality, comfort with and ease in your body.  Learn to appreciate your femininity and power. Michelle creates a safe space for folx to feel and express their inner emotional landscape.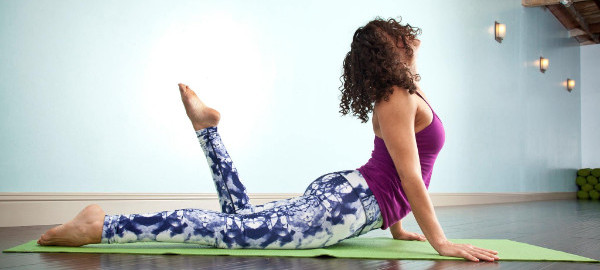 The first step is learning to "listen" to the whisper of your body, its unique shape and emotions. In our classes we begin slowly, breath by breath, with round flowing movements to come into our feeling body. Core abdominals and intelligent sequencing strengthen us and stoke our inner fires. An intentional playlist curated for class will invite you to dive deep, to open up and play, to allow your body to move and be moved.
Through music and movement you begin to develop a relationship with the feeling of desire, sensuality that lives in your body. It's inside of you, not in the model in the magazine or the friend you admire. We each have our own story and our own truth. Learn to quiet the mind and let your intuition be the loudest voice you hear. 
EMBODY. EMPOWER.
A sensual yoga leadership training with Michelle Cordero.
Next workshop coming Memorial Day Weekend 2020…
Join a circle of fellow badasses who want to live with purpose and power
Discover new ways to communicate with and love your body and your movement
Learn to embody so you can send the world a clear message about what you want, deserve, and have to offer
Learn to create rituals and ceremony in your daily life
Are you ready?
Friday night is our "Intro to Sensual Yoga," an opportunity to connect with others who want to live with purpose and power. You will discover new ways to communicate with and love your body. On Saturday we will go deeper, exploring the Art of Embodiment. We will learn how to "Drop In" and track feeling through the body. Find out "What Nurtures You" and finally Sunday  "Take Your Throne".
Over these few days together, you will build a stronger connection to your legs, core and hips, and deepen your connection to your unique feminine energy.
This course will combine classical yoga asanas with sensual movement and core abdominal strengthening. Friday is mostly movement, and Saturday is a combination of movement, discussion and exploration. Class is centered on appreciating and celebrating the sensuality of the feminine parts of ourselves. Transfeminine, genderfluid, genderqueer, and female-bodied people of all races, colors and creeds are welcome.
Expect great music and a creative flow to bring you out of your head and into your body. Come let your hair down, and emancipate your hips! It might possibly be the most fun you've had on your yoga mat!
Wear clothing you are comfortable moving in and/or that makes you feel sexy.
You are encouraged to attend the entire weekend for a deeper experience. Give yourself time to develop trust, feel safe and become more familiar with this movement and the feelings it elicits. Give yourself this gift, no matter how scary it may seem to jump in fully!
See my workshops page for upcoming events.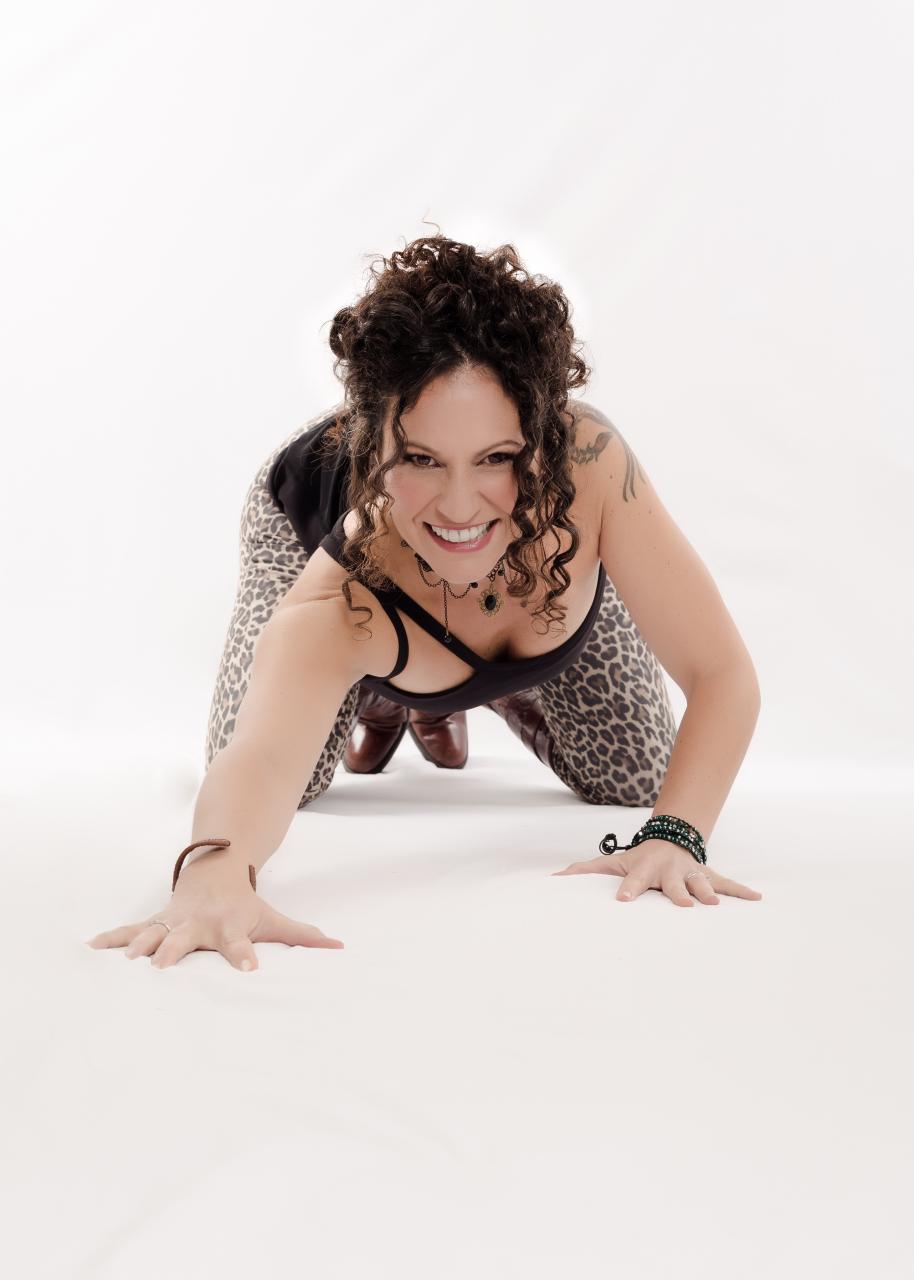 Sensual Yoga Leadership Training
More than just a yoga teacher training… this is a training for your life!
Click here for more info.
Join a circle of women who want to live with purpose and power
Learn how to sequence and facilitate a resonant Sensual Yoga class
Work with your skill as an empath to hold space for yourself and others
Begin to create rituals and ceremony in your daily life
25 RYT continuing education credits available in the full version of the course
Let your hair down, emancipate your hips and free your Tantric shakti!
When a group of powerful like-minded folx from different walks come together, the room vibrates with energy. This is Shakti. According to yogic philosophy, Shakti is the energy of the feminine force; she is pure embodiment and the dance of life. Embrace Shakti and prepare for transformation…
Read more on my blog!
"It was the naughtiness that first drew me to pole dancing—I loved the idea of doing something risqué and different. Surprisingly, it was the deep healing that captured my heart and soul, and kept me coming back for seven years…"
Check out my article in Elephant Journal!
And more Pole Dancing inspirations in my article for Common Ground Magazine, Feb 2011:
Yoga on a Pole: Awakening the Inner Bad-Ass
By Michelle Cordero
Walk with me past the bouncers, down a darkened hallway, and into a dimly lit bar. Red lights and buxom waitresses trace their way through a sea of men. Drinks are poured, asses slapped. Scantily clad women writhe around shiny chrome poles. Feel the pumping beat of the music and the heat of the bodies watching others dancing, everyone a little sweaty. Some find this scene sexy, others find it seedy. Chris Rock has an entire routine about being a good father called "keep your baby off the pole." But what happens if she genuinely feels empowered by being on that pole?
Take another walk with me, into a beautiful fitness studio with gleaming hardwood floors, warm lighting, and no mirrors. Notice the shiny chrome poles glistening in the light. No men this time, only women of all ages, races, shapes, and sizes. Because it's not about what you look like—it's about how you feel. Welcome to pole dancing, the new trend of taking the yoga and the workout off the mat and onto the pole. It's about time. Gymnasts have been playing on horizontal poles for years. Circus aerialists play on trapeze and ropes. But the popular view is that pole dancing is degrading. How did we come so far from dancing around the maypole?
Fortunately, we are coming full circle. And there is great power in re-appropriation. When a woman grabs the pole in a dance to find herself, she starts a revolution from within. All women have innate sensuality built into our curves. Female biochemistry creates emotional tides and a cycle in rhythm with the moon. Authentic feminine movement has no rules—it's each woman's personal journey expressed through dance. Students of Nia and 5Rhythms might have similar journeys, but a woman who owns her own pole is an outlaw. She rides solo through the Wild West of her own fears and society's judgment. She rides into the sunset to discover what stirs her sensuality without an audience of voyeurs.
I've been studying pole dancing, sensual movement, and striptease for about five years, and I feel stronger, more vibrant, and more comfortable with my body because of it. The idea of being dangerous and a little bit naughty initially drew me to study pole dancing. In my first class the teacher told me to put my hands on my body, to feel my own curves, to revel in the feeling of my skin and clothes. I use the power of touch in yoga, but touching myself as the beloved blew my mind that day. Now I know there is nothing sexier than a woman dancing for herself, following the bliss of her body. The natural flow of her movement is not putting on sexy, it's just plain sexy. I dance for myself, my partner, and my dance sisters. My dance sisters, my mirrors, are an astonishing group of leaders from all walks: mothers, lawyers, doctors, entrepreneurs, professors, etc. They are the reason that I keep coming back to class – this sisterhood is powerful.
As with yoga, there are different paths to follow. In Pole Dance Fitness, emphasis is placed on the incredible strength and athleticism required to perform on a vertical pole—picture a hot, sweaty fitness class with pushups, weights, and abdominal strengthening followed by practicing technical skills on the pole. I am a professional yoga instructor, so my approach to the pole is more soft and yogic. My pole dance classes begin like yoga classes—eyes closed, feeling the breath, dropping inside. I spice up basic yoga stretching and upper body and abdominal strengthening with sensual and erotic moves.
Pole dance is the most free form of creative expression through movement I've ever encountered. Yoga or dance clothes work great, or you can get creative. I might dress in lingerie and 8-inch Lucite heels for a smoky, sultry song; booty shorts and thigh-high boots for rap; and a cowgirl hat and jeans for an acoustic cover. The music invites a particular feel. It can ignite a body, chill it, or even bring on tears. The pole, as your dance partner, can be anyone or anything to you. I danced out my last breakup on the pole. I picked love songs, angry songs, breakup songs; I thrashed on the pole; and once ended up on the floor in tears because a song can surprise you and sweep you away with emotion. No one can show you you're sexy, you find it for yourself. The pole is just a tool to access that part of you. The pole opens up the playing field. And it's not just dirty.
When you embrace your Inner Bad-Ass, expect the following: heightened self-confidence and femininity; increased sensuality, freedom, and ease in your body; re-ignited libido; a new and exciting workout; great surprises for your partner, spouse, or lover; and an amazing circle of honest and real women friends.