Michelle Cordero, she/her
E-RYT500, RPYT
Inclusive, gender affirming, trauma informed movement guidance.  Open to all, regardless of experience, level, age, gender or body shape.  
 I  took my first yoga class in 1995 and hated it.  I didn't understand it – here I was breaking a sweat while standing still "doing nothing".  It was torture.  I was an athlete and gym rat when I met yoga, plus it wasn't as popular as it is now so I didn't know anyone who practiced yoga.  I had no idea then how the true teachings of yoga would ultimately help me live a vibrant, healthy life. 
I've spent the last 25 years exploring several styles of Hatha Yoga in depth: Vinyasa, Forrest, Ashtanga, Jivamukti, Yogaworks and Anusara.  My background includes three distinctly different basic yoga teacher trainings:  Yogaworks 2001 – with Maty Ezraty & Lisa Walford,  Forrest Yoga w/Ana Forrest 2002,  Flow w/Shiva Rea 2004.   I have created beginner Yoga Philosophy courses based on the Yoga Sutras of Patanjali and the Bhagavad Gita.  I do my best to honor the origins and culture of this practice, while I recognize my positionality as an able bodied, cisgender, queer, white passing LatinX woman.  I have continued education in special topics including anatomy, physiology, craniosacral work, and Trauma Sensitive Yoga.  Beginning September 2020, I will be studying with Michelle Cassandra Johnson in her Skill in Action 75 Hr training looking at the intersection of yoga and social justice.   
Other Trainings/Certifications/Classes Offered: Certified Life Coach, Warrior Goddess Training Facilitator for HeatherAsh Amara; Registered Prenatal Yoga Teacher (RPYT), Dolphin Method 85 Hour Prenatal Vinyasa TT; I am certified to teach pole fitness through OC Pole/Felix Cane Inc. I also teach Sensual Yoga and Power Strength Conditioning.

And I was awarded Best Yoga Teacher by Oakland Magazine Best of the East Bay 2018!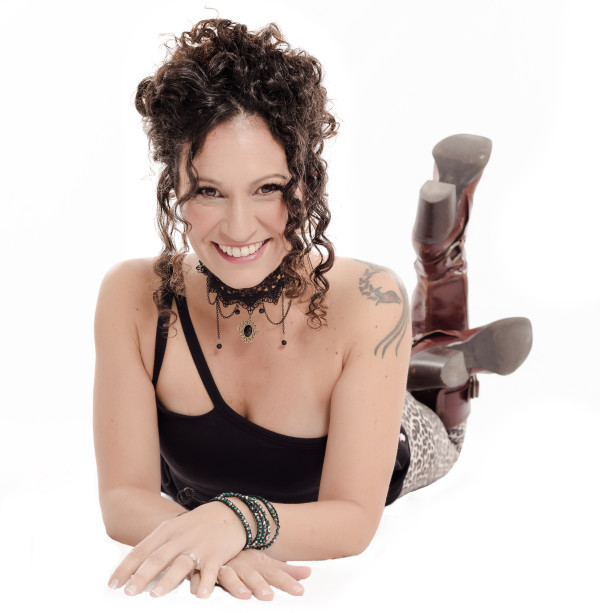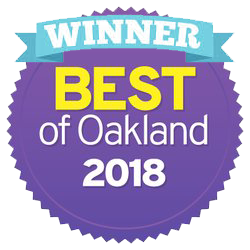 About working with Michelle
Take one of my public yoga classes; sign up for a Sensual Yoga, Functional Movement or Power Strength class; deepen your practice with teacher training; become a better teacher with mentoring; or book a private yoga or craniosacral session. I am fiercely caring, thoughtful, funny and creative. I teach Deep Flow, Stellarflow, and Yoga Workshops/Teacher Trainings virtually, in the SF Bay Area and beyond. My classes are a direct expression of my many years on the mat, including 18 years teaching. I am tremendously skilled at tailoring the practice to suit all levels and injuries. 
My Deep Flow classes combine vinyasa flow, Forrest Yoga inspired techniques, core strength and breath awareness to help students of all levels develop greater strength, flexibility and inner awareness. I enjoy creating dynamic yet mindful movement classes and private sessions that challenge on a multitude of levels. My sensual yoga classes are designed to be empowering and fun for all women (trans + NB inclusive). Sensual Yoga is my own fusion of dance and yoga.  I am at my best when guiding young teachers to be Extraordinary Teachers, or Lead Trainer with Breathe for Change.