Thanksgiving Day Deep Flow

Thursday, November 25, 2021
9:00 – 10:15am via Zoom
It's ON! Join us for a celebration of life, love and community. For over a decade, I have taught a class on Thanksgiving Day and, undoubtedly, Thanksgiving is a perfect holiday to commit to a yoga practice. Take time for yourself first, and set an intention to make the most of your day. Enjoy a great mixed-level deep flow yoga class, sweat your gratitude, and groove along with a fun playlist.
$25 *includes a $5 donation to MISSSEY
Venmo: Michelle-CorderoMyers
Don't Venmo? No problem! You can pay here. 
MISSSEY is an Oakland community based, 501(c)(3) nonprofit organization with the mission of providing supportive services to youth who are victimized by or vulnerable to commercial sexual exploitation. They work with other organizations and the public to advocate for youth and to spread awareness about this terrible epidemic.  for more info go to misssey.org
PERU RETREAT
Expand with Yoga: Ceremony and Culture in Peru

MARCH 14-23, 2022

Join Michelle on a cultural adventure in the magical highlands of Peru's Sacred Valley and witness the ancient Incan city of Machu Picchu. This transformative journey provides a unique opportunity to venture into a land that's abundant with ancient sacred places, mysticism, and shamans.
We will begin with 6 nights at a quaint retreat center surrounded by native plants, fruit trees, and nourished by a magnificent waterfall deep in the Sacred Valley. You will enjoy daily classes with Michelle in the beautiful yoga shala as well as rich cultural excursions led by our expert local guide Valentin.
Our trip will culminate with a visit to one of the seven modern wonders of the world, Machu Picchu, followed by time in the vibrant city of Cusco. Exploring the vast history, sacred practices and cultural ceremonies of this very special part of the world – this trip is sure to leave you with memories for a lifetime!
Save $300 if you register by December 18th, 2021!
Sensual Yoga Weekend
Online Mini-Retreat via Zoom 
(For Women, Trans and NonBinary Inclusive)
2021-22 Dates TBD
Friday, 5:30-7:30pm
Opening Circle & Practice
Saturday & Sunday, 4:00-6:30pm
Practice and discussion, sharing, journaling
$75-$150 sliding scale based on your self determined impact of Covid
Click here to donate via Paypal or Venmo Michelle-CorderoMyers
No one turned away for lack of funds.  Message me with your needs.
Click here for more info on Sensual Yoga.
"I cannot more highly recommend both Michelle as a practitioner, and her sensual yoga practice. I participated in her virtual sensual yoga leadership training and experienced a very profound shift in energy after becoming very depleted from two months in quarantine working a high-stress job. I have for the last couple years practiced other forms of sensual movement practice, which in the past I had found highly dependable at filling me up, but in my highly depleted state I found my regular practices weren't enough at that point. The beautiful way Michelle combines yoga and sensual movement and incorporates lesser-known yoga practices such as the moon sequence really enabled me to slow down to tap back into my life force. The community of women she brings together is incredibly supportive, and the skill she relays in both movement and the accompanying music is truly remarkable. Michelle additionally makes this movement accessible and transformative to those identifying as female of all levels of movement and backgrounds." AO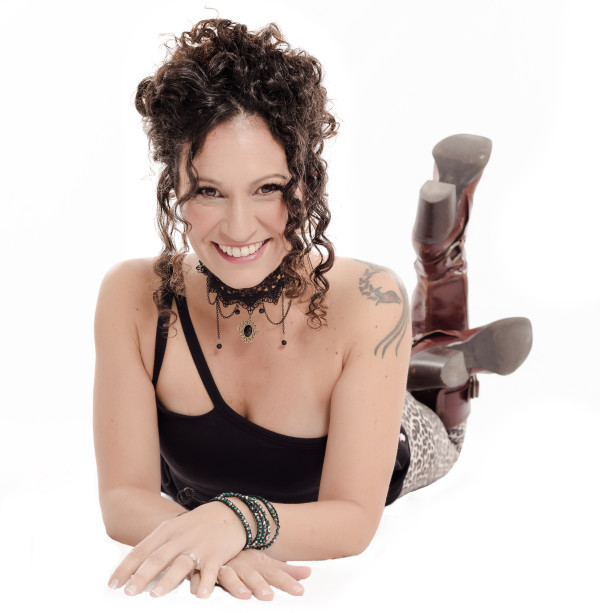 RESTORE
Functional Movement and Flexibility Clinics
with Michelle Cordero, E-RYT500
Next Dates/Times TBA.
Thank you for your support- we are currently suspending all in person classes. I will be scheduling this series online via Zoom soon. In the meantime, join me on YouTube.  
Healthy Back/Strong Spine
Relax Your Neck and Free Your Shoulders
Join Michelle Cordero for these restorative functional movement and flexibility clinics.  You will explore functional movement combined with yoga, craniosacral work, core abdominal strengthening and practical techniques to use at home.  
Learn how to release tension in your neck and shoulders

Keep your spine strong and healthy 

Increase strength and stability of the lower back

Improve overall posture

Feel better and more free of chronic stress and tension

Experience hands on craniosacral work
Class limited to a small group to maximize attention to each student. All levels welcome, no matter your flexibility, fitness level or experience.