Craniosacral Work
Michelle is magic, that's all there is to it. Her touch is nothing short of healing, and I leave sessions with her feeling more relaxed, grounded, and at peace in my body. She seems to intuitively know what her clients need to achieve pain relief but, for me personally, it is all about how Michelle's touch manages calms the chatter in my mind and allows me to find deep rest. I can't recommend her more highly. She is a gift, and one you should give yourself!
Craniosacral Work
"Michelle's power as a healer comes through beautifully in her Craniosacral work. As a sensitive being who has received a lot of bodywork over the years, including Craniosacral and various other energetic therapies, I can confidently say Michelle stands out as one of the best. Deep, tender, exacting, intuitive, powerful — are all words that come to mind. She picked up accurately on what was going on with me physically and emotionally and moved energy through my entire system in a blissful way. I highly recommend her work. "
"The workshop was a wonderful gift"
"I signed up for Michelle's Sensual Yoga workshop with joyful determination and a bit of trepidation. I knew I needed it, but I thought it might be hard for me. For all sorts of reasons I'd been feeling radically disconnected from my body and from the parts of myself that are most joyful. But I knew that this class would help me. And it did. I loved the intimacy and safety created amongst the group; I loved the raucous, sexy, music. It was immensely freeing to be guided into my body, to be encouraged to feel and to get some blessed relief from being so insanely in my head. I didn't have to work for this–or at least I didn't feel like I had to work. I felt like I could show up and that Michelle had created a framework, an energetic space, a carefully crafted set of poses, and a fabulous playlist that I could just step into, enjoy, and leave refreshed. I felt imaginative after class, much more interested and in touch with myself. The workshop was a wonderful gift."
"I have tried quite a few different folks…you are by far my fav…"
YOU are wonderful and I enjoy your class so much. I was pretty anti yoga before you, and I am grateful that I found a teacher who I can connect with in class. I have tried quite a few different folks…you are by far my fav. Your cueing is above and beyond the best of any teacher I have experienced. You keep the time in the poses spot on and seem to sense when we need relief. I appreciate that! In class you can tell that you are just a good person. It resonates in your teaching. I am pretty sure that is why you always have a full house :). So thank you for sharing your gift and especially for helping me on the road to healing my back.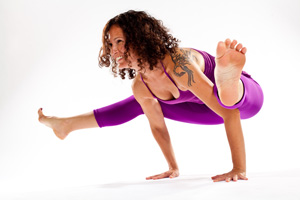 "… a safe, nurturing space to explore …"
I definitely paused before hitting the "register" button for Michelle's Sensual Movement and Pole class. I have always really appreciated and respected Michelle's strong presence and healing energy in the yoga room, but I just didn't know if I was ready to try sensual movement. It only took one class for me to love this new practice in a way that I totally, 100% did not expect. Michelle has created a safe, nurturing space to explore what holds us back from embodying spirit and to find empowerment in body movement. Her vulnerability and truthfulness about her own experience is extremely comforting and makes the class approachable to beginners and more advanced students. I have also appreciated the series format which fosters community building among the women in attendance every week. As a result of the work I have done with Michelle, my personal yoga practice is evolving to incorporate much more of the movement that my body wants and needs, and not what is simply prescribed. While the physical work can be challenging, each class has options so that there is always an element of choice and permission to follow what your body needs on a particular day. I leave each class feeling stronger and more comfortable in my own skin.
"Michelle's Sensual Yoga class allowed me to get back in touch with my body"
Michelle's Sensual Yoga class allowed me to get back in touch with my body, with my own sensuality and sexuality. After having a second child and working full-time, I had become so focused on being a good mother and a good employee that I had lost focus on what it was like to be a woman. Michelle's sensual yoga class reminded me that I still have the fire in me that all women have, and we all just have to let it shine. Michelle's yoga class helps to feed the fire.
"A wonderful experience…"
I just wanted to say how much I enjoyed the Sensual Yoga class last night! I was excited/apprehensive before class because I have some very serious body image issues. This was the first time in several years that I have been able to move that way and not feel self-conscious! This is such a big deal for me!