East Bay Classes
July-November 2019
In addition to the classes below, I will be back in the Bay June 1-12, 2019 and will be subbing and teaching pop up classes at Flying Studios and June 4 & 7 Intro and Campfire at S Factor San Francisco. June 2, subbing for Laura Camp at 11am; June 8 subbing for Abbie Dutterer at 8:15am and June 11 subbing for Abbie at 4:30pm a Donation based class.  Sign up with Flying Studios. 
C
heck my facebook page for updated schedule and details!
BACK IN DA BAY!
I'm excited to be returning to the East Bay to teach classes once a month, July-November 2019!
Join me for Deep Flow, Sensual Yoga and Special Focus classes.
Come to one, two or all three classes each weekend. Choose your own adventure!
July 12
6:00-7:30pm – All Levels Deep Flow
July 13
10:30-11:45am – All Levels Deep Flow
and/or
12:00-1:15 pm – Inversions: Turn Your World Upside Down
August 9
6:00-7:30pm – Sensual Yoga for Women (trans and non-binary inclusive)
August 10
10:30am-11:45am – All Levels Deep Flow
and/or
12-1:15pm – Arm Balances: Learning to Fly
September 20
6:00-7:30pm – All Levels Deep Flow
September 21
10:30-11:45am – All levels Deep Flow
and/or
12:00-1:15pm – Backbends: Rest Into Your Heart
October 12: **Saturday only this month
10:30am-12pm – All Levels Deep Flow
November 22
6:00-7:30pm – Sensual Yoga for Women (trans and non-binary inclusive)
November 23
10:30-11:45am – All Levels Deep Flow
and/or
12:00-1:15pm – Deep Hip Openers: Be Present in Your Pelvis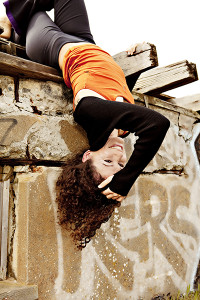 PRICING
Drop In $28
5 Class Pack $114
10 Class Pack $206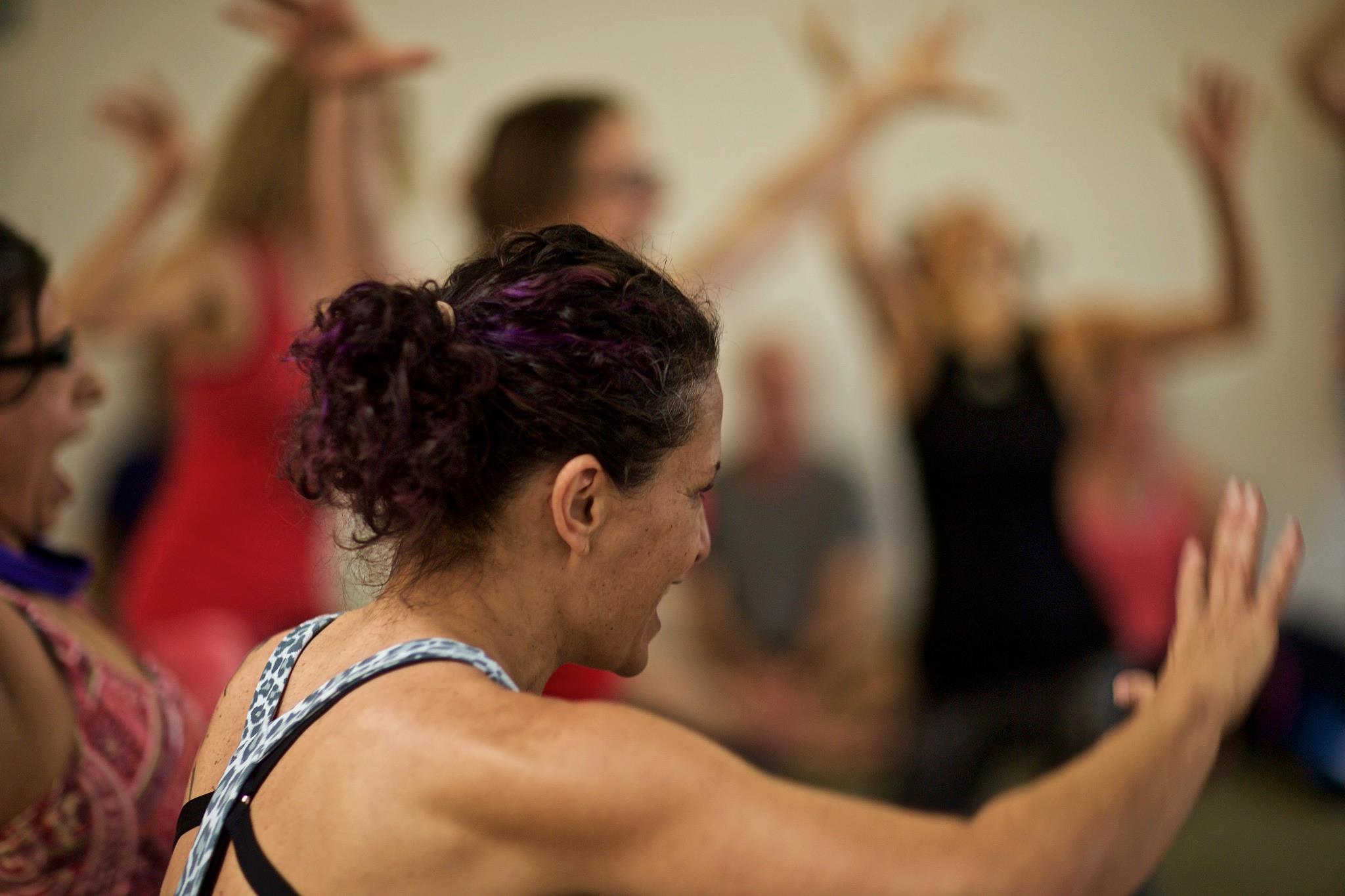 Payments are good for any class of this series, non-transferable and non-refundable
Stellarflow students/graduates/teachers special drop in rate: $20
Contact Michelle directly to purchase or cash at the door (if space available)
No One Turned Away for Lack of Funds, contact Michelle to discuss.
LOCATION
The Ellen Webb Studio is a beautiful light dance and yoga studio in West Oakland with plenty of street parking in the area. It is located 2 blocks west of Adeline, between 28th and 30th Streets in West Oakland, 5 blocks from the Emeryville Home Depot near the West St./San Pablo exit from Highway 580. MAP
IMPORTANT NOTES
These classes will be kept to a max of 25 students. Please bring your own yoga mat, water and towel. You are welcome to stay for both Saturday classes, as they will be sequenced to complement each other well. Please remember if you bring a snack please eat it outside of the studio.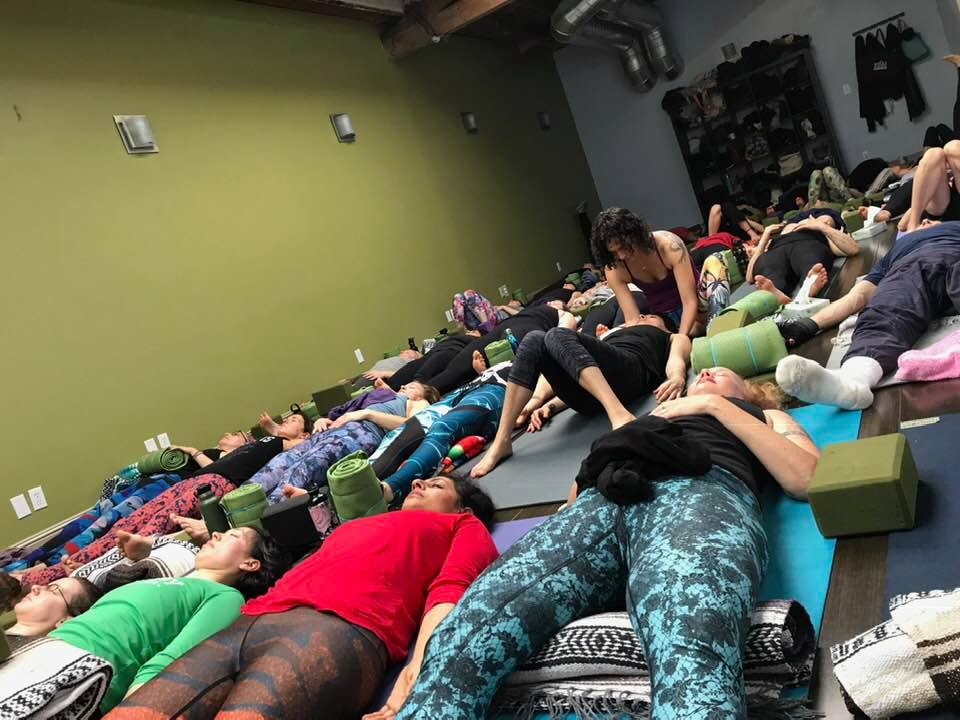 RELAX:
Restorative Yoga + Craniosacral Work
Saturday, June 8, 2019
1:00-3:00pm

at The Green Yogi
1642 Martin Luther King Jr Way, Berkeley, CA
""Tension is who you think you should be. Relaxation is who you are."
— Chinese Proverb
Are you feeling overworked, drained or sensitive to the world? Are you curious about developing your awareness of the subtle body and connecting to your inner intelligence? Do you need some love and kindness via a healing and skillful touch?
Join Kari Jacobsen and Michelle Cordero for a deeply relaxing and restorative afternoon. Class features a simple Yin and Restorative yoga practice, during which Kari and Michelle will offer nurturing hands-on work inspired by trainings in Craniosacral Therapy. Feel first-hand the power of more quiet practices of yoga. Kari will guide you through a series of long stays in yin and restorative poses. As you learn to relax the body into the moment, through support from props and mindful awareness to sensation, the mind becomes more attentive to the body. Beneath the typical thought patterns and through the body's language of sensation lives our inner wisdom… a place that knows what's right for you and how to live healthily. In this practice Kari and Michelle will spend quality time working with each student in gentle touch that encourages the body into progressive relaxation.
Class limited to a small group to maximize hands-on attention to each student. All levels welcome, no matter your flexibility, fitness level or experience.
Price: Early Bird $50; $55 week of